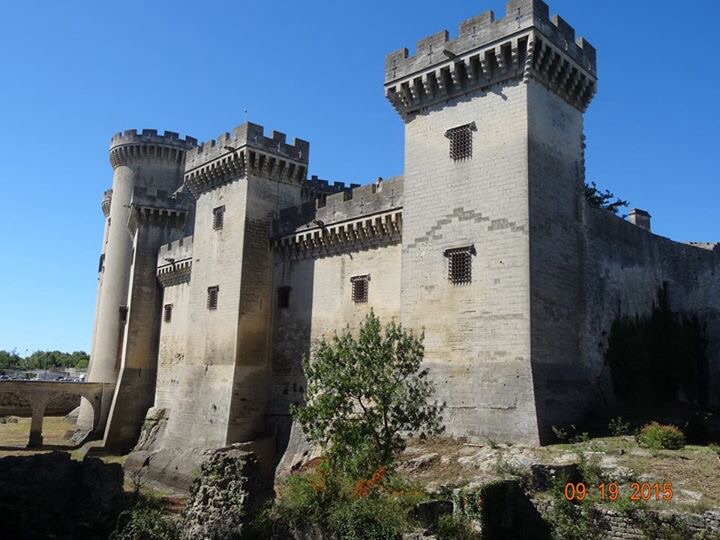 First, we had to exit Marseilles! We were staying in the old port city center, and when I say it was difficult…well just getting out of the garage and pointed in the right direction was a challenge. The streets are all narrow, cobblestone, signed only in French, and while our GPS "talent" was a help, she also had an attitude!
Once on the highway, we jumped to the 21st century and the language of the road kicked in…our drive to Tarascon was lovely. The small town was awesome. We wandered the old neighborhood that bordered the Chateau de Tarascon pictured above. This fortress was home to Rene d' Anjou and is restored to its medieval charm. We toured the whole place, how many stairs? I stopped counting, but there were twelve stories and the spiral stairwells were narrow and steep…up and down!
It was a free day at the museums and there was a nice flow of people. but not a crush…we were able to roam at our own pace and often found ourselves alone in one of the many rooms and courtyards. Look for many more pictures on Instagram at ravinslavin.
From there to Arles…another charming town with some Roman ruins and a restored amphitheater. We had a lovely lunch, crepes of course, at an outside cafe. See me looking quite charmed below.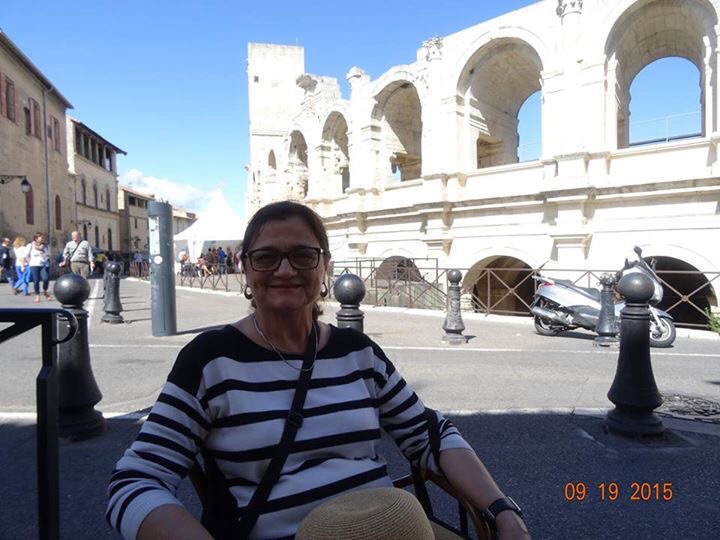 On to Carcassonne and another great drive through the countryside of southern France. We found our parking lot next to the apartment building and under Gambetta Square. Once settled in we strolled down the narrow cobblstone streets, looking for some fruit and cheese for our larder. We postponed for a bit the chore of transporting our luggage up the three flights of stairs to our apartment as there is no lift. Then off to explore the Bastide….the old city outside the castle walls.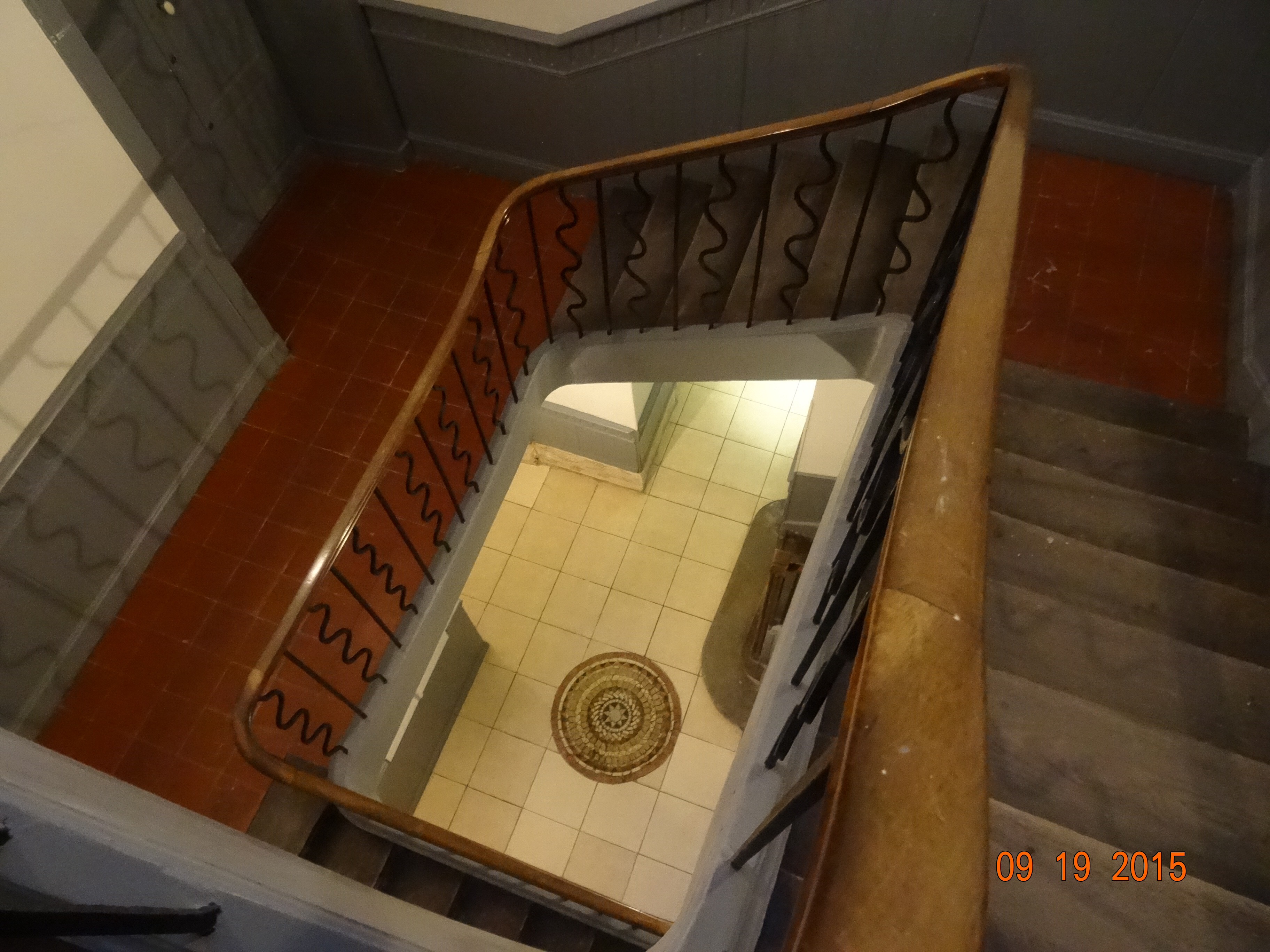 The climb is worth it as the apartment is wonderful. The windows overlook Gambetta Square, fruit market next door, fine arts museum across the street, and only a mile to walk to the castle.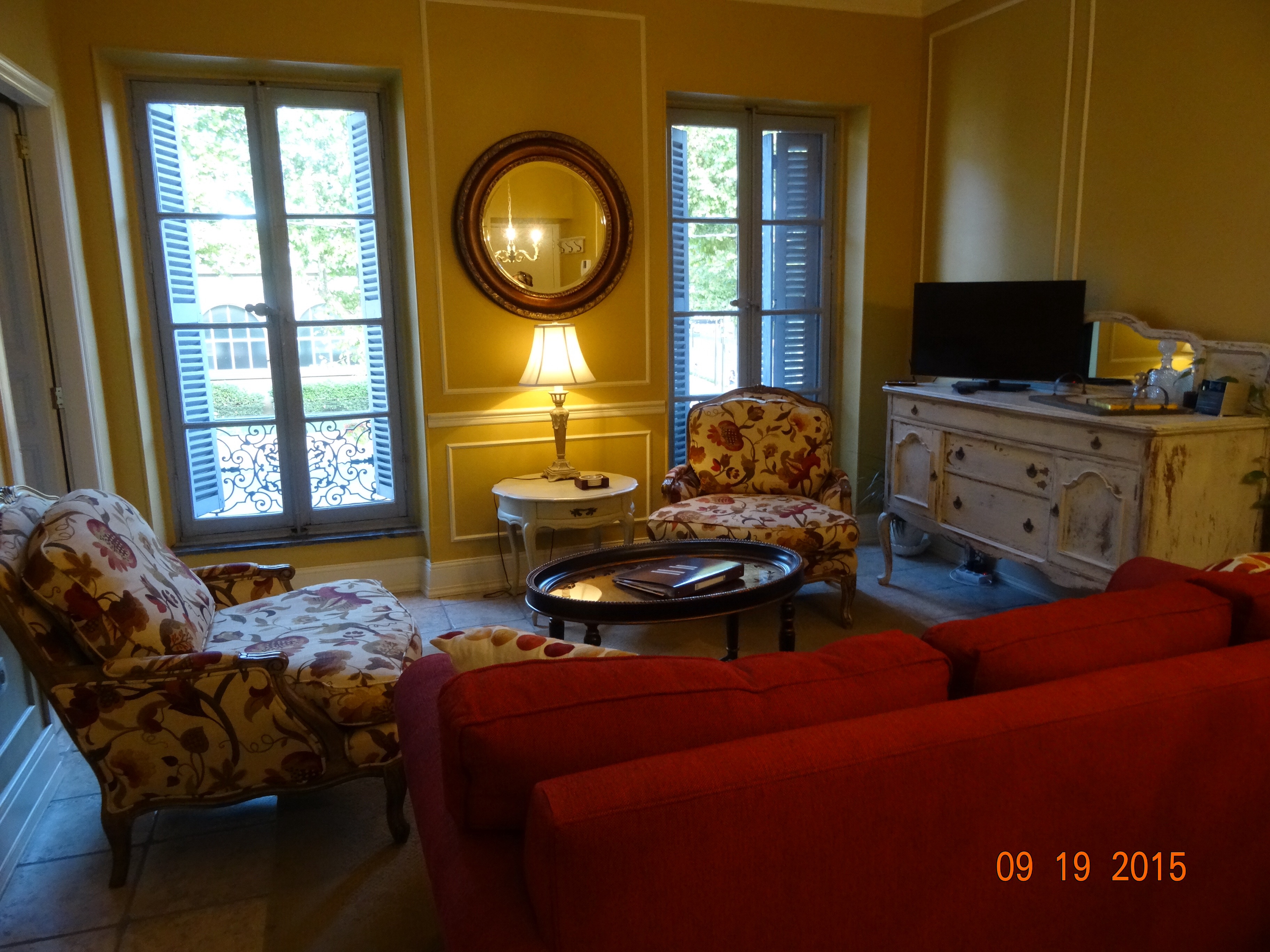 All settled in and off to find a nice restaurant for a late dinner. We came upon Restaurant Le37 in the shadow of the walled medieval city and the castle. Food was excellent and reasonably priced. Very nice! Calling it a day………
But first, the obligatory evening picture of the castle!