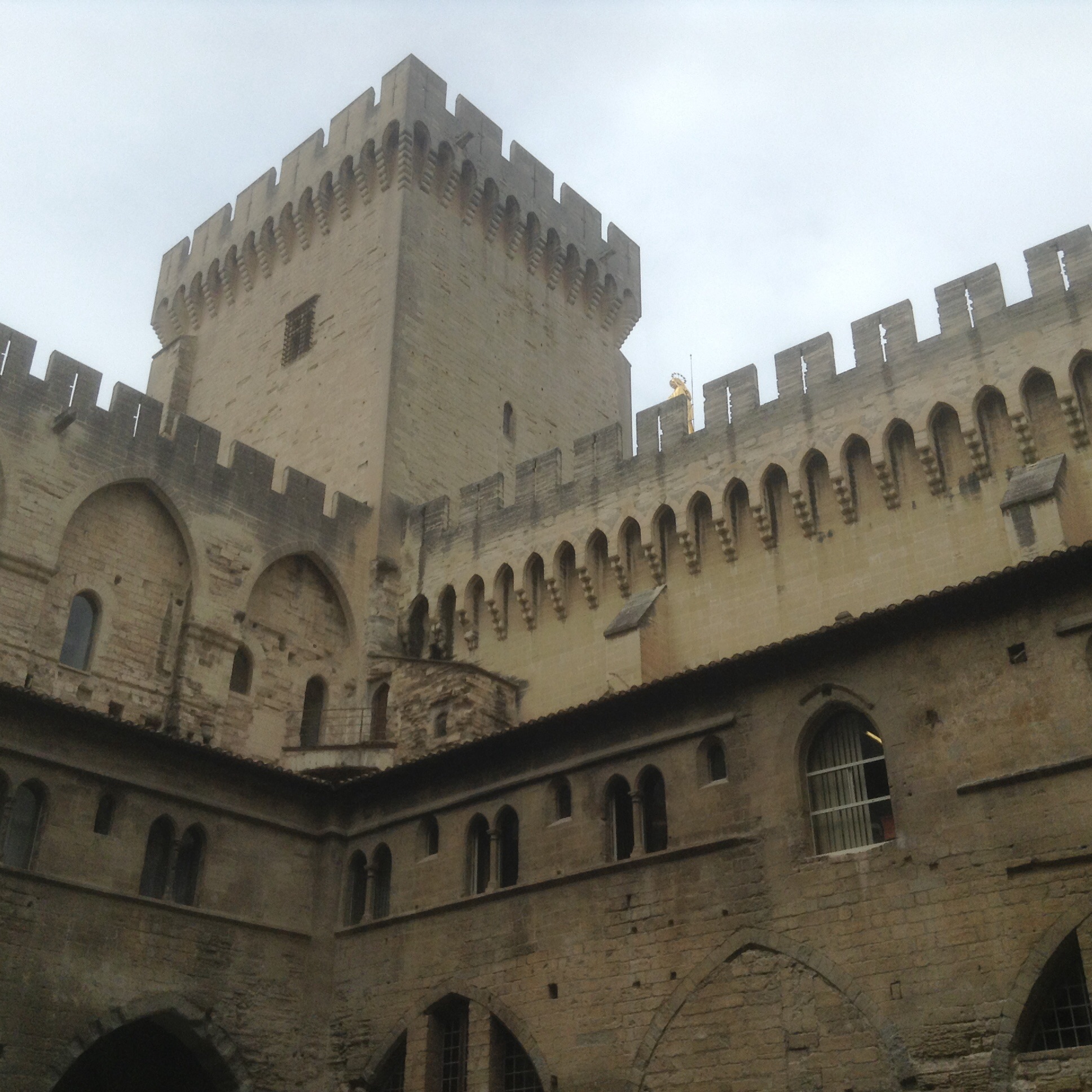 Another castle…The Palace of the Popes in Avignon is a large 14th century Gothic construction that has 25 rooms open to the public. This palace was home to seven soverign popes over 68 years, and two anti-popes after that. More Church history. I know, huge yawn, can't seem to stop myself though. I am asked on occasion about Christianity and the denominations and variations thereof. Well, it does go back to the original Roman Church…while the rest is history…it is so much more. I am fascinated by it all to a fault. However, I Will keep the narrative to a minimum and just slip in a fact or two, here and there!
The setting for this palace in the heart of Provence is not only breathtakingly beautiful, but it is strategically situated on the Rhone River with easy access to the Mediterranean Sea. This residence was personalized by the pontiffs who ruled there. There were many changes and renovations over the years. I may have to revisit with more in depth detail in a separate post. I do know that for my taste, the remaining paintings on the interior walls, are exquisite. I found the colors and textures to be beautiful and inspiring…makes me want to drag out my brushes and paints.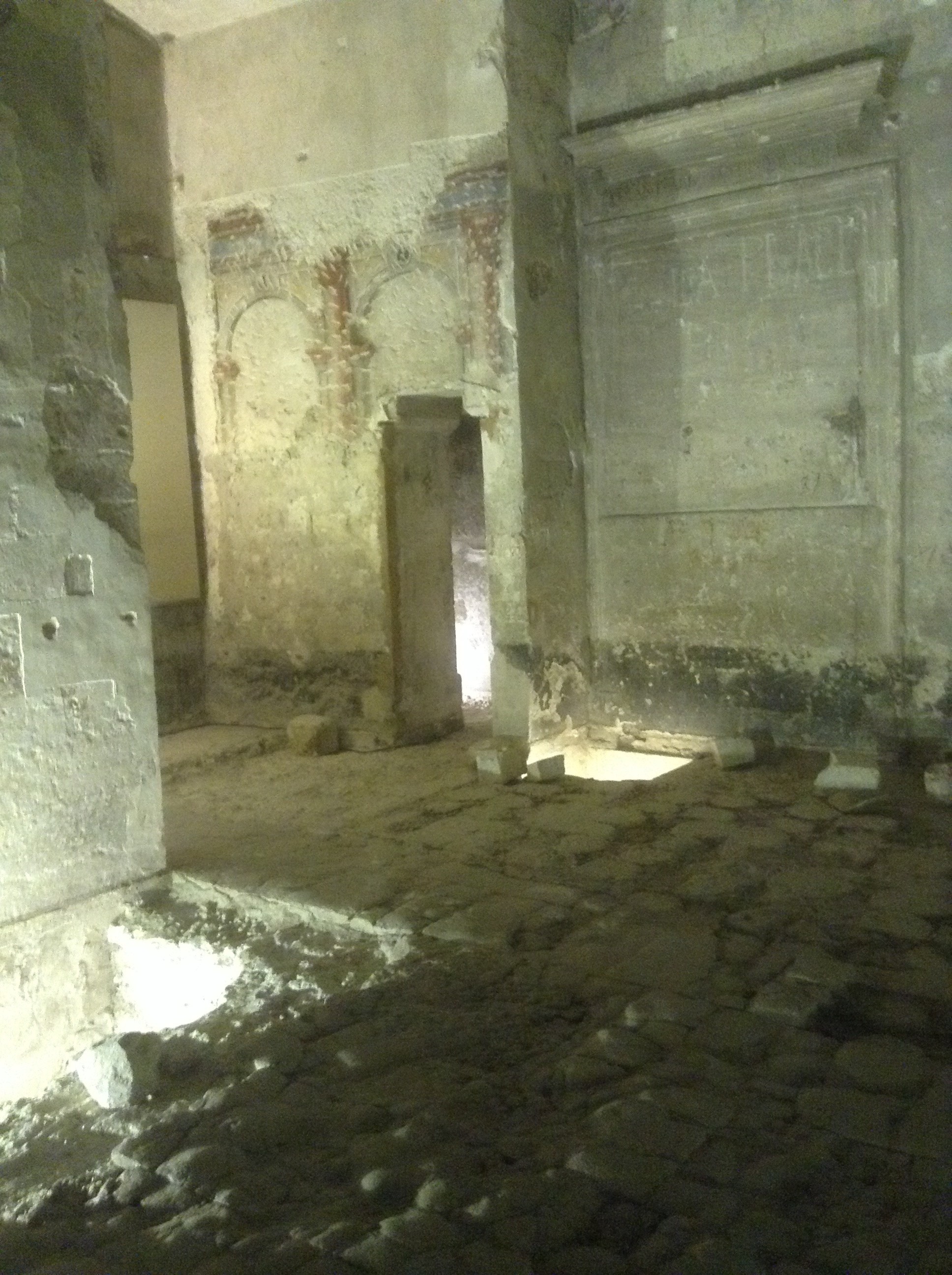 We managed a quick lunch of ham and cheese on a baguette. The little luncheonette is located on the very top of the palace. Stairs up and stairs down…sensing a pattern here!
Fortunately, we saved time to visit the Pont de Gard near Nimes. This Roman aqueduct is definitely worth the detour from the highway. We were thrilled to get there at just the right time to catch the late afternoon light!