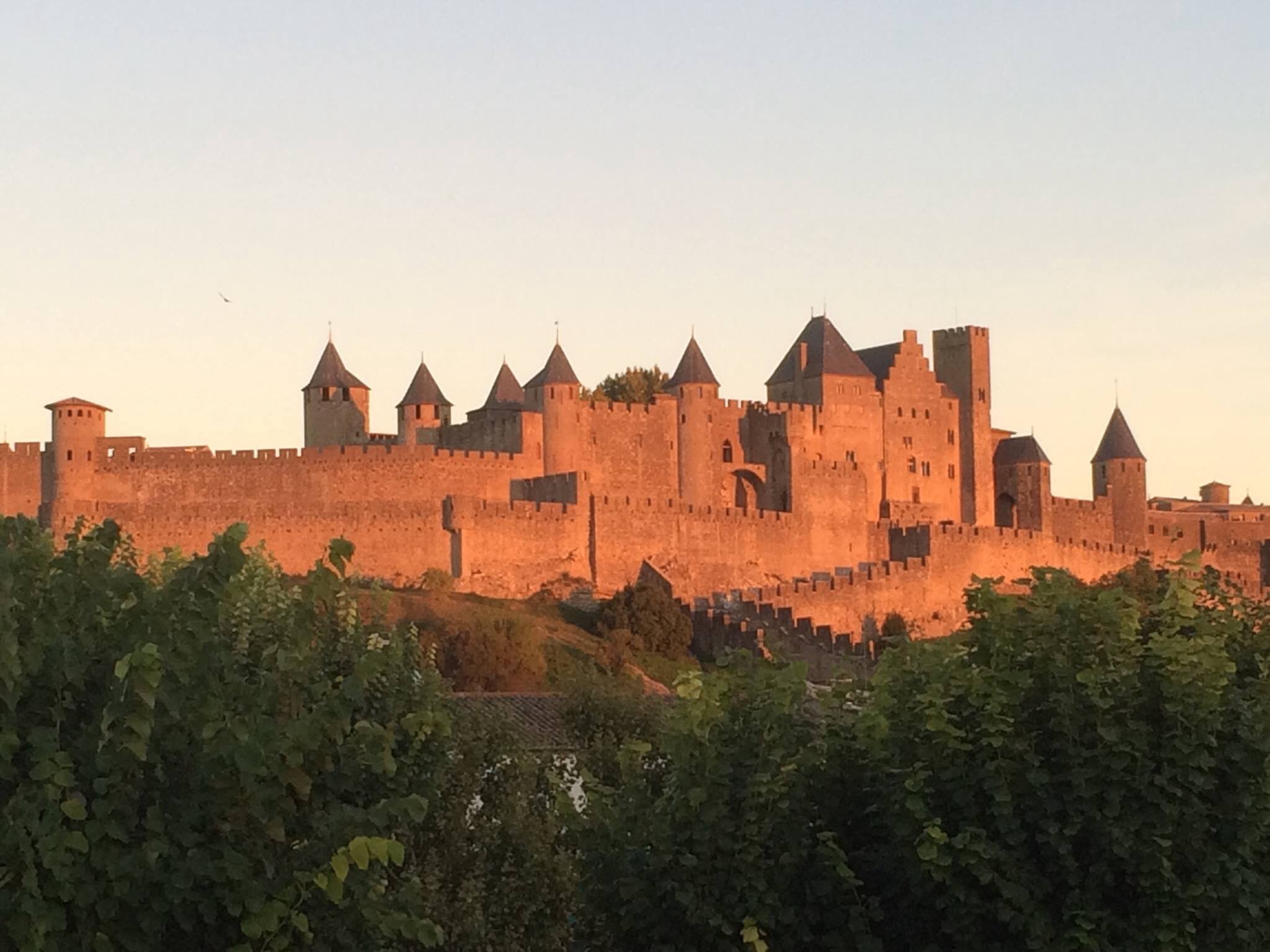 One last glimpse of the walled city…and one last time down the spiral staircase…with the bags. I swear, that we will learn to pack lighter! Unless the memories of hefting 50 pound suitcases up and down three flights of stairs fades, sort of like the pains of childbirth do, then history may well repeat itself! Can't leave Carcassonne without one last song of praise for our beautiful apartment on Rue de Verdun. It was the perfect place for us to call home, and Lesa La Berre was supurb as our greeter and liaison for all things practical while in Carcassonne. She manages about 16 properties in the city, and can be reached through clubcarcassonne@hotmail.fr. I found this apartment, and our other places through VRBO FRANCE. I will use VRBO again without question…great experience!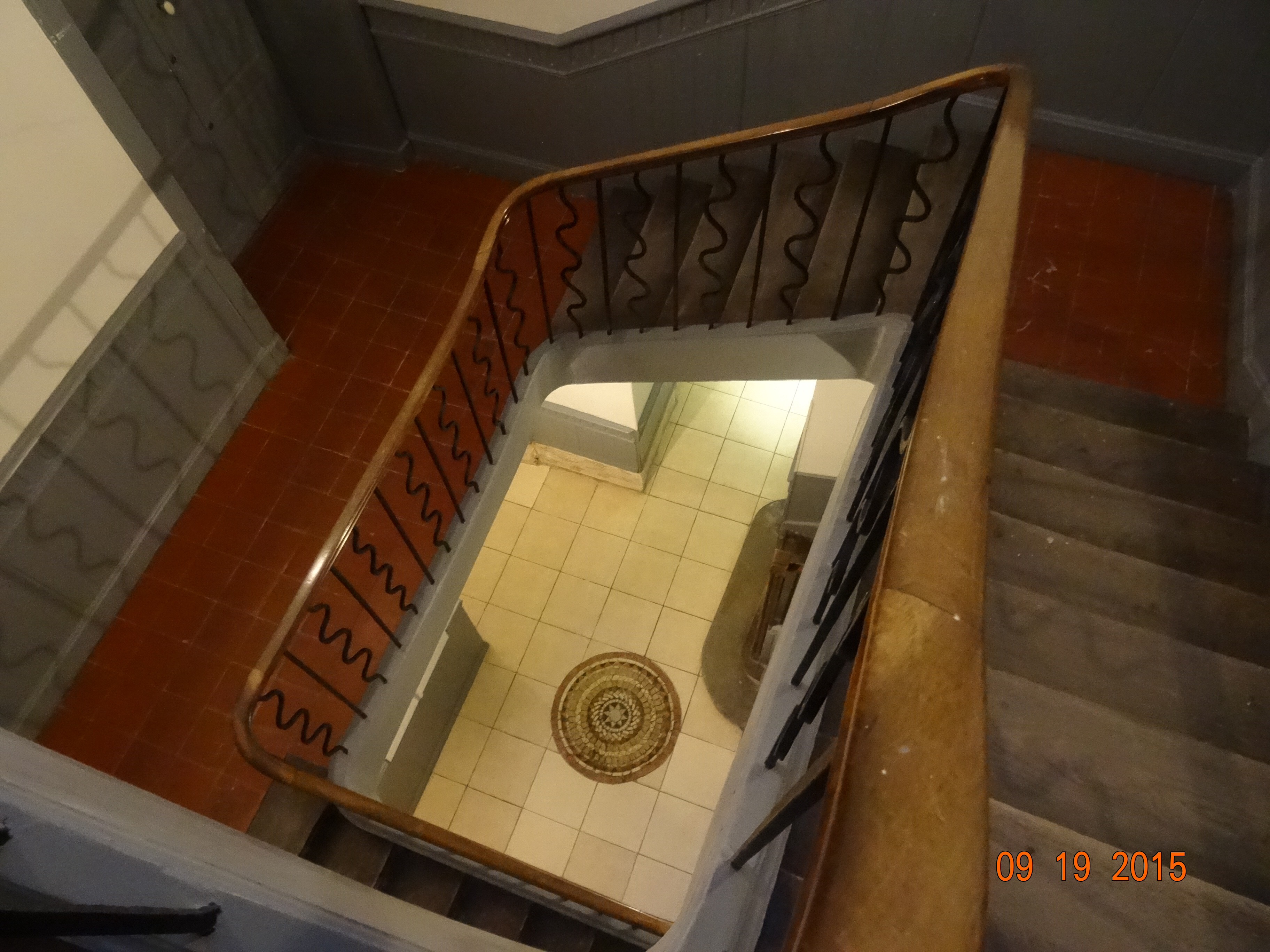 We enjoyed the long drive up to our next home in the Loire Valley, a small village near Amboise. And here I am in front of our little cottage. The B&B is called Le Belvedere, our hostess, Dominique Guillemot. She set us up in the gardener's cottage of her family home. This lovely place is about 150 years old and is in Blere, just off the river Cher in the Loire Valley—the central region of France and home to the most exquisite chateaux one could ever hope for. It is our home base for seeing as many of the castles, strongholds, and palaces we can squeeze into four days! Again we found this property through VRBO FRANCE and you should feel free to check out the website for Le Belvedere at: lebelvedere-chenonceaux.com/nous-trouver. Get the whole picture!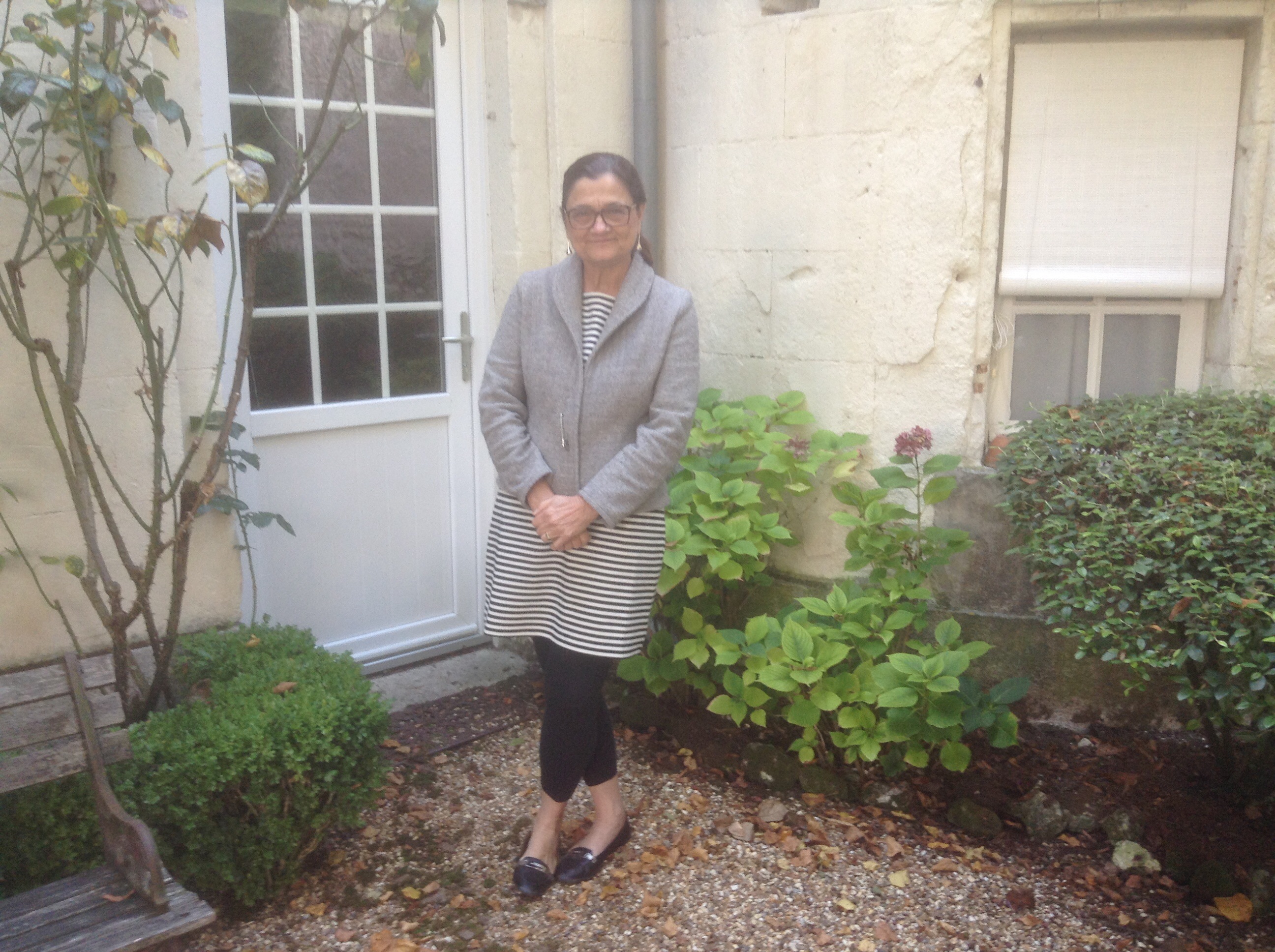 I would like to mention how nice the highways, mostly tollways, in France are. Signage is good but all in French…so a little homework is suggested AND get a GPS. While driving in the small villages and towns is challenging with the narrow streets and almost impossible sharp turns, the roads outside the cities are wonderful! Also, avoid driving in and around Paris, it gets really dicey there!
The roadway stops for gas or diesel are great! Good food, trinkets galore, and potty opportunities. Oh, there are coffee machines at every one that make cappuccino et al!